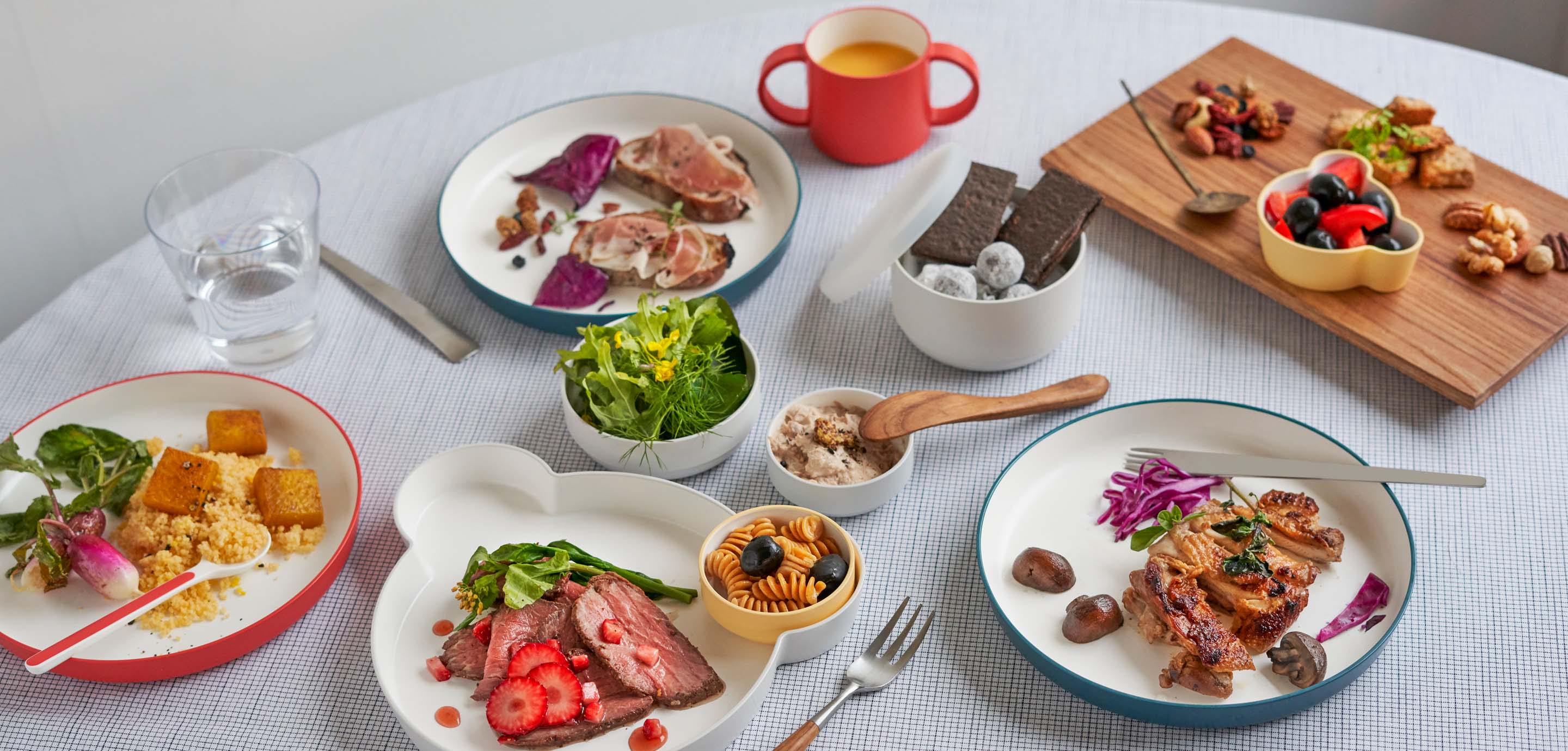 Adult tableware for kids.
Simple elegance for more enjoyable meals.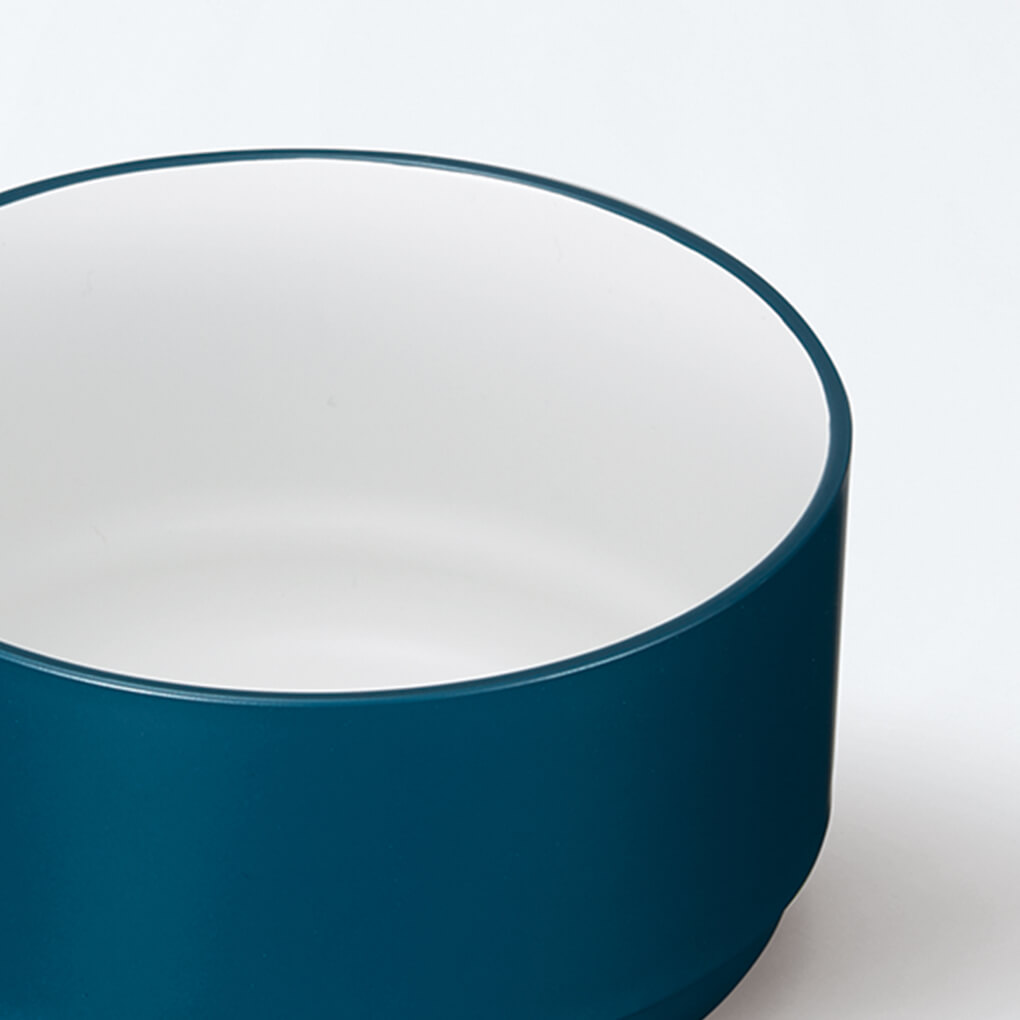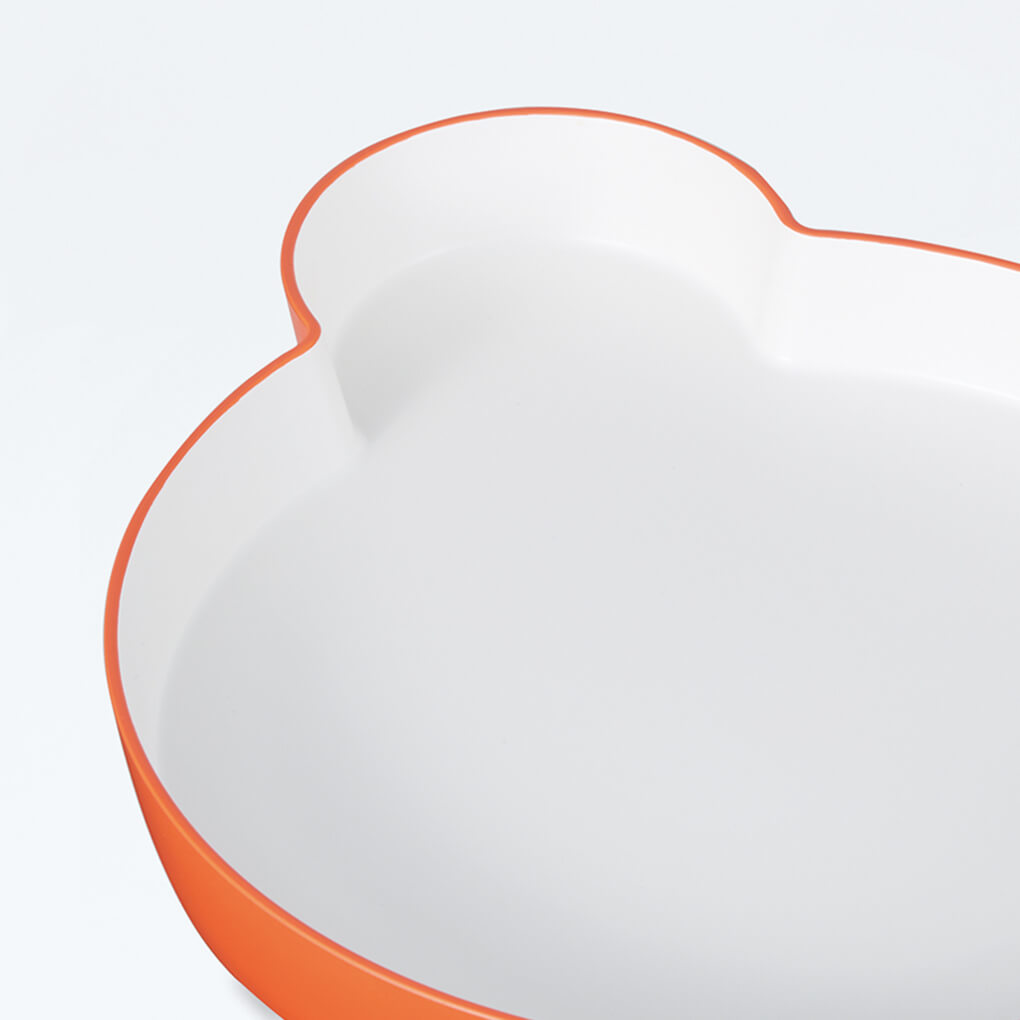 high-quality painting
Each KIDS DISH is individually hand painted on both the inside and outside, complementing the texture of the PET and ABS rosin and providing a high-quality design.
adult tableware for kids
Fine lacquer-work ensures all sides and edges are perfectly smooth to the touch. Our high-quality products are also perfect for children.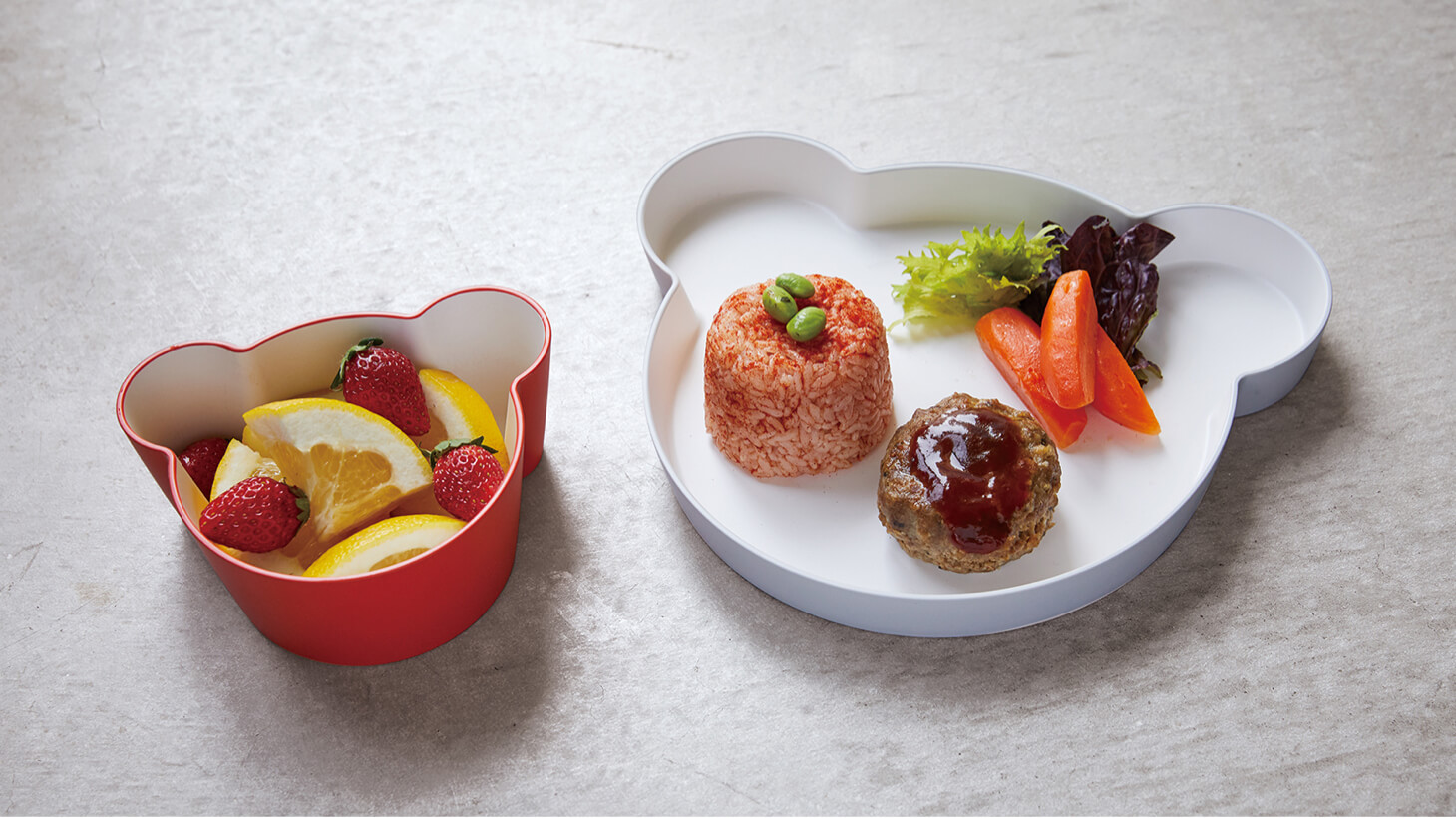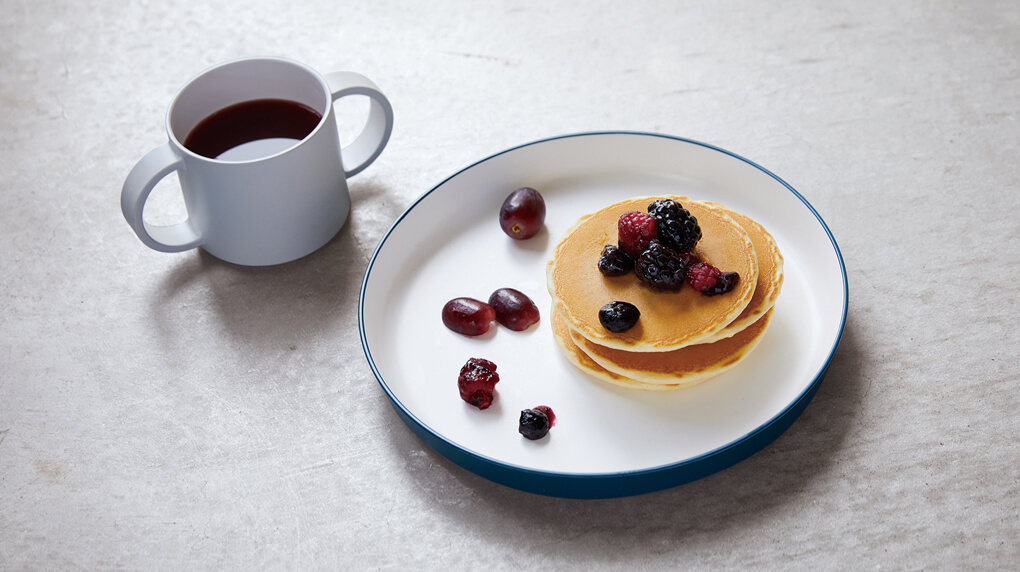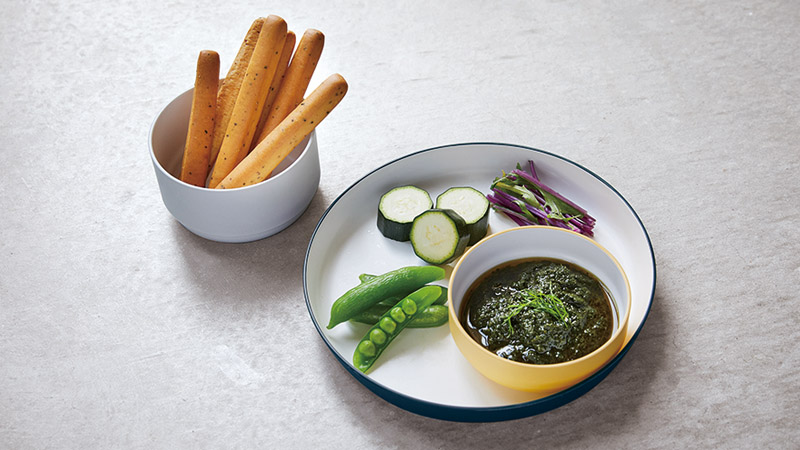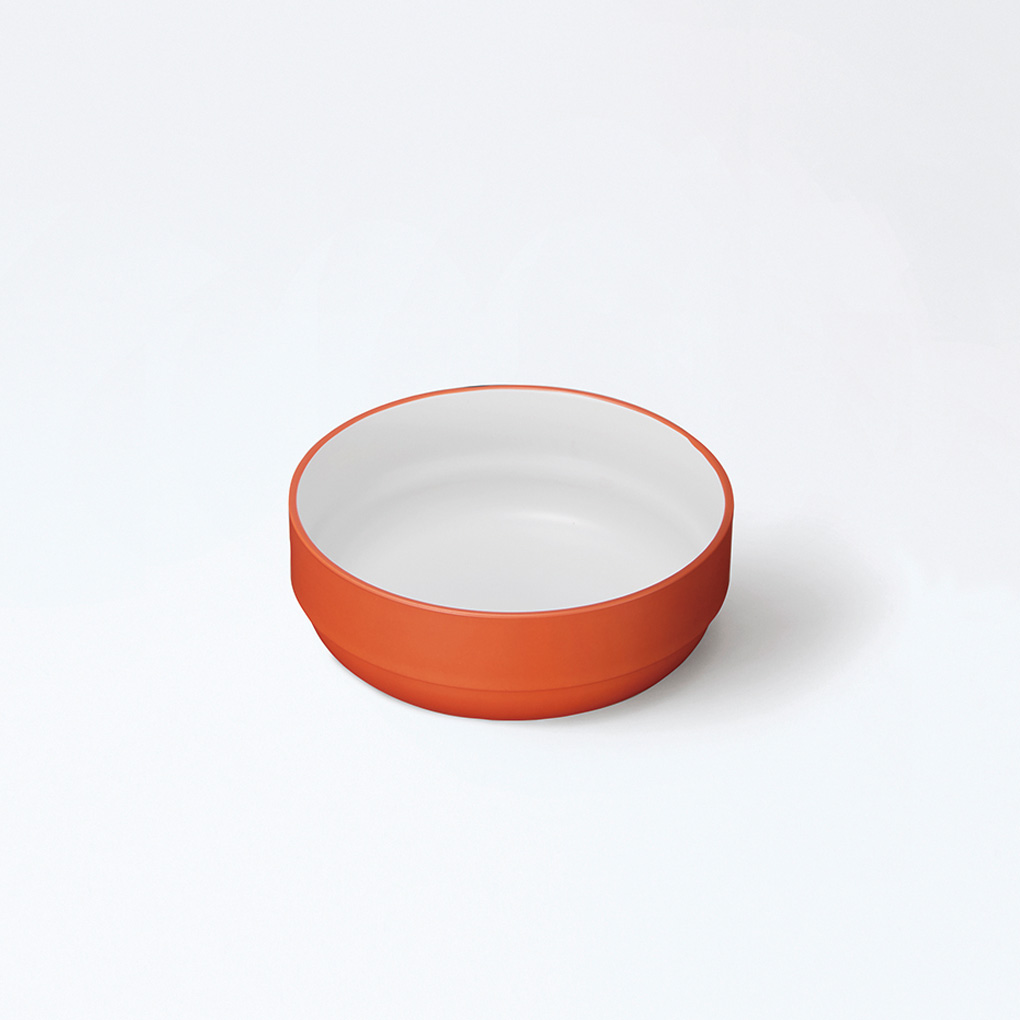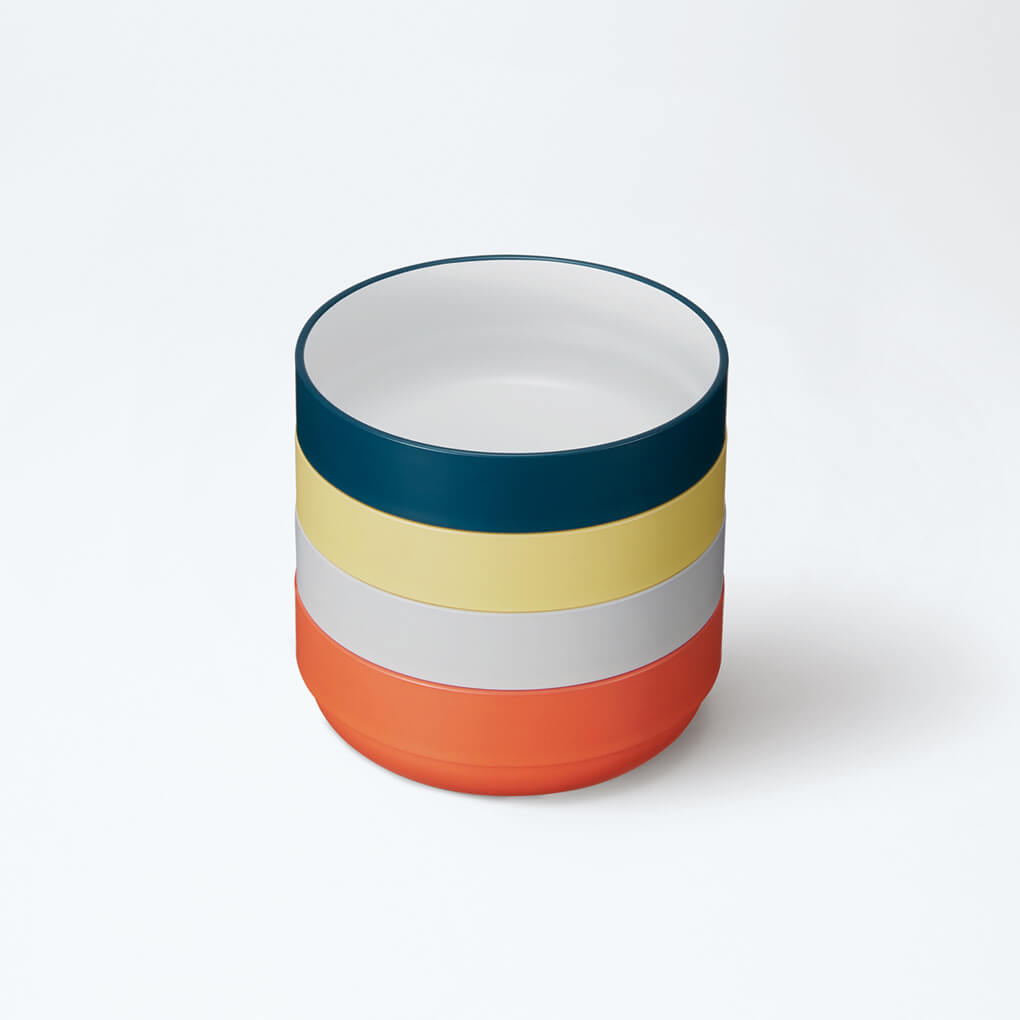 stackable
Stacks together for easier storage.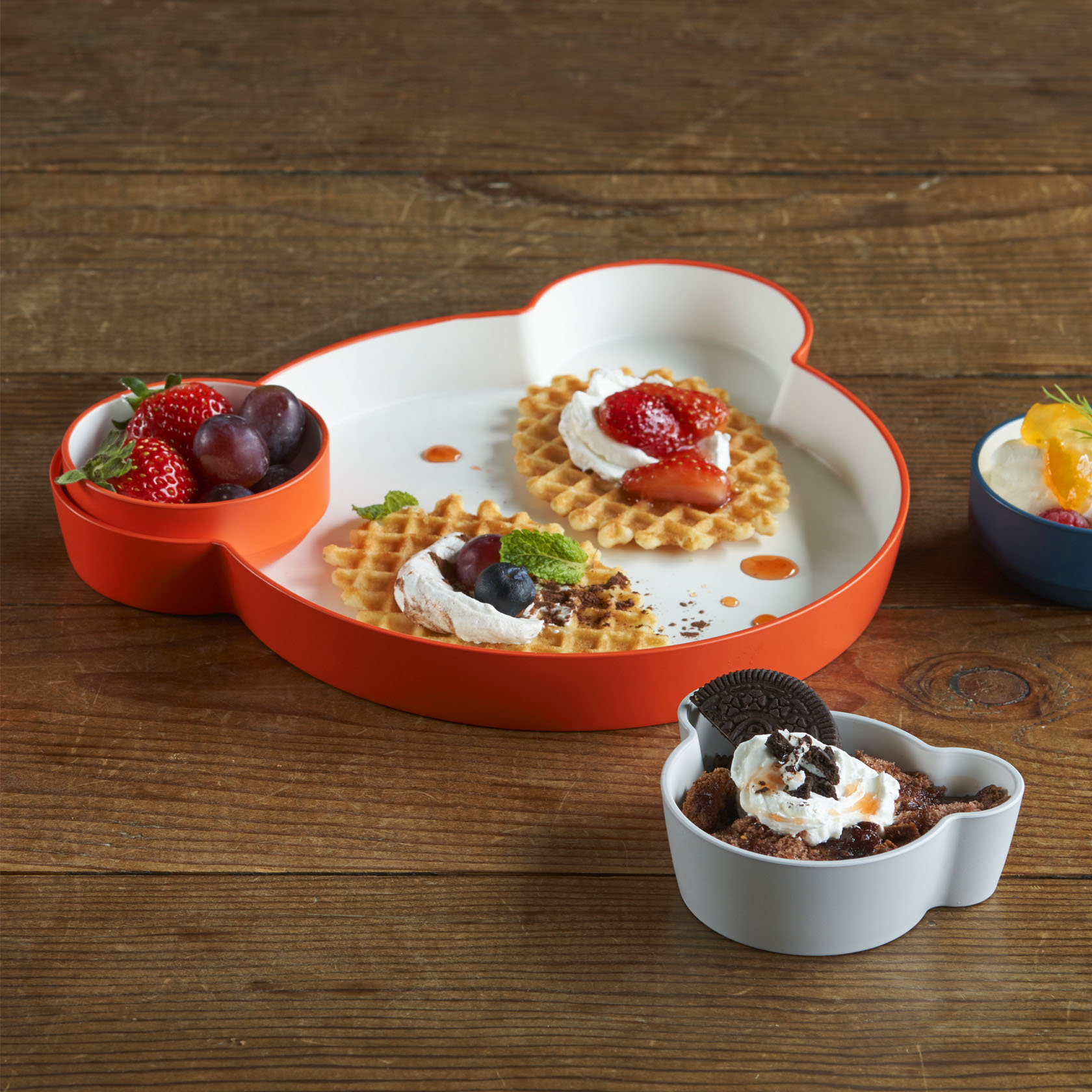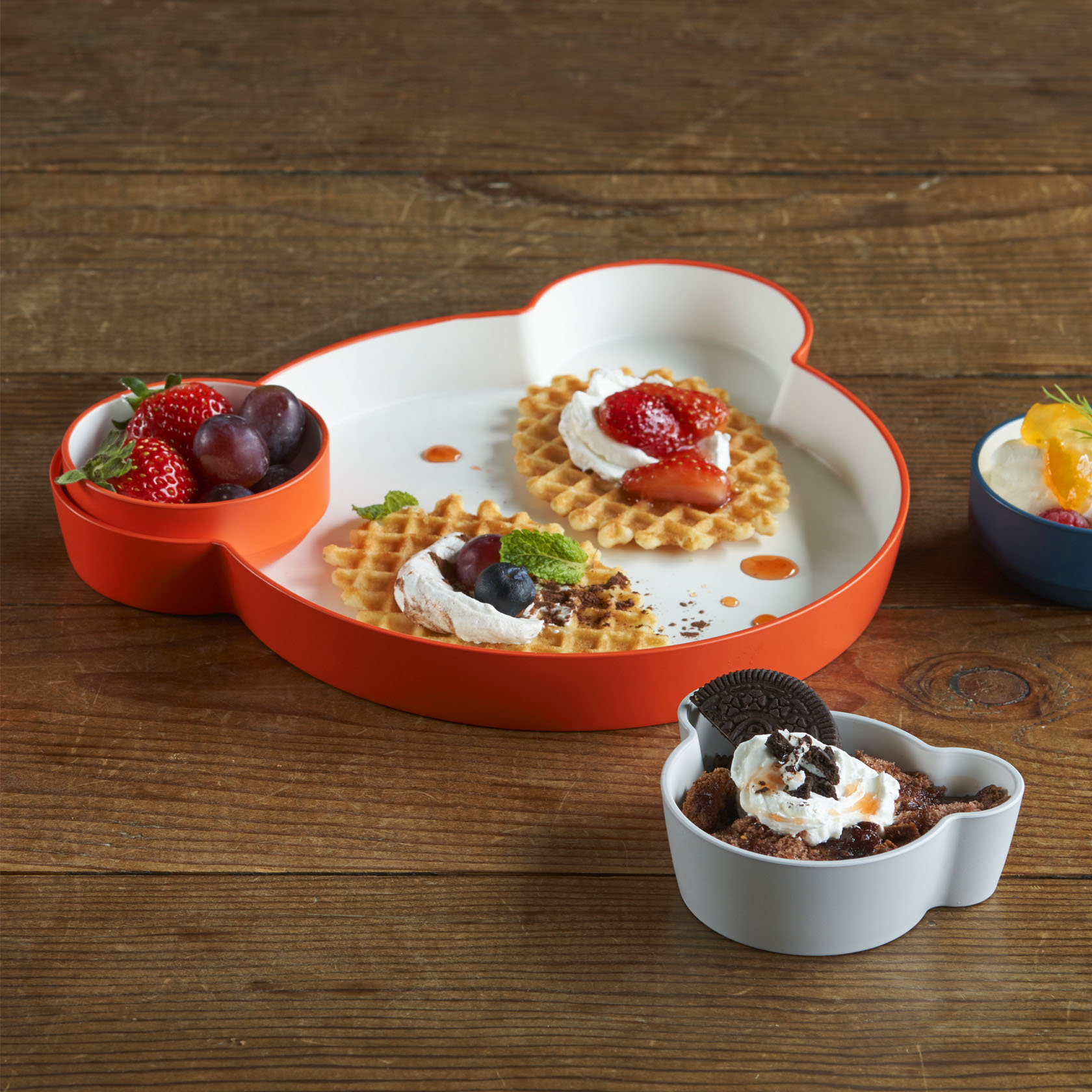 variety
Can be arranged in a number of different ways according to personal preference and available space.
For someone special.
Makes a perfect birthday or anniversary gift.
The KIDS DISH gift box contains a plate, small and medium bowl, mug, spoon, and fork. tak's gift boxes are sure to bring a smile to the lucky recipient. Two types: standard or bear.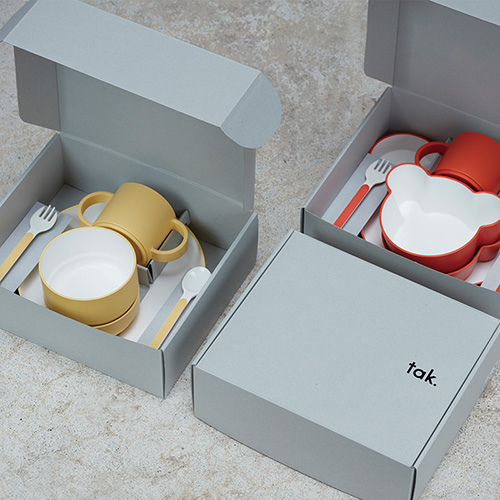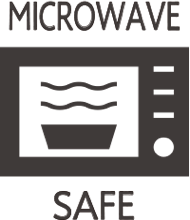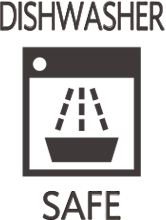 Microwave and dishwasher safe

plate standard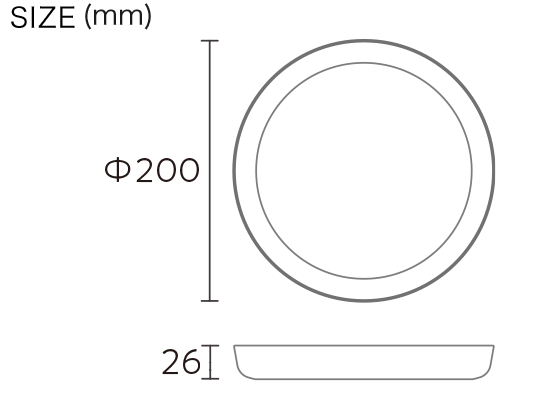 materials

Synthetic lacquerware


PET、 ABS resin
Polyurethane coating

weight

approx. 170g

price (tax inc.)

¥1,100
color ref.no / JAN
gray

JTN-0100-GY / 4932982862078

navy

JTN-0100-NV / 4932982862085

orange

JTN-0100-OR / 4932982862092

yellow

JTN-0100-YL / 4932982862108
bowl standard SS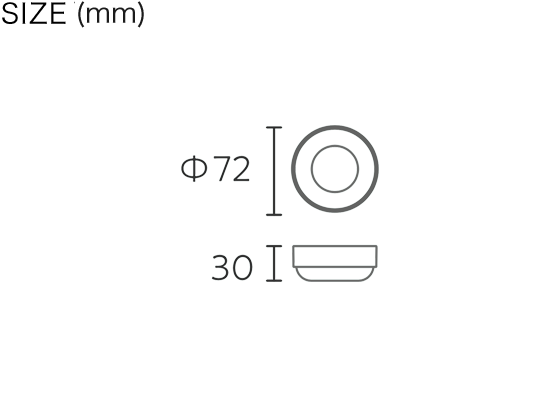 materials

Synthetic lacquerware


PET、 ABS resin
Polyurethane coating

weight

approx. 32g

price (tax inc.)

¥550
gray

JTN-0123-GY / 4932982165605

navy

JTN-0123-NV / 4932982165612

orange

JTN-0123-OR / 4932982165629

yellow

JTN-0123-YL / 4932982165636
bowl standard S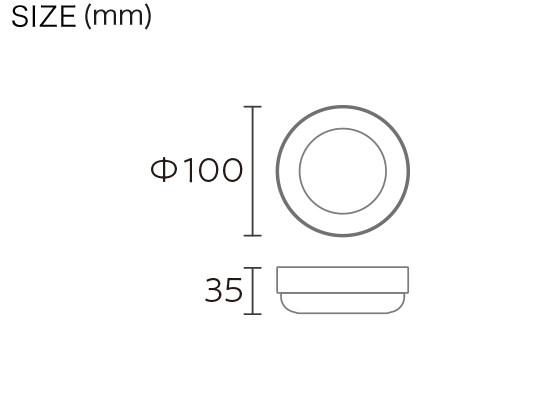 materials

Synthetic lacquerware


PET、 ABS resin
Polyurethane coating

weight

approx. 60g

price (tax inc.)

¥660
gray

JTN-0120-GY / 4932982862177

navy

JTN-0120-NV / 4932982862184

orange

JTN-0120-OR / 4932982862191

yellow

JTN-0120-YL / 4932982862207
bowl standard M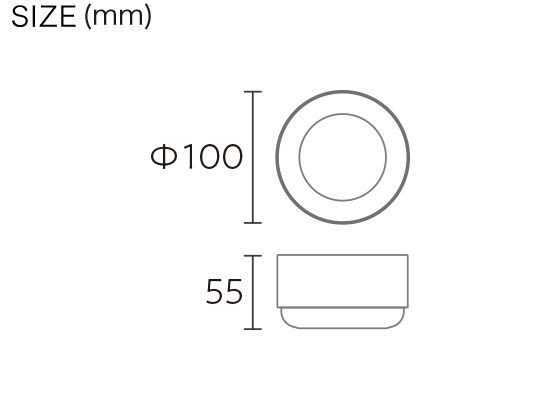 materials

Synthetic lacquerware


PET、 ABS resin
Polyurethane coating

weight

approx. 80g

price (tax inc.)

¥770
gray

JTN-0121-GY / 4932982862221

navy

JTN-0121-NV / 4932982862238

orange

JTN-0121-OR / 4932982862245

yellow

JTN-0121-YL / 4932982862252
plate bear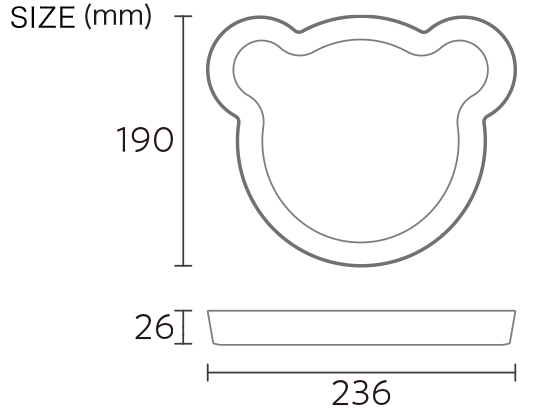 materials

Synthetic lacquerware


PET、 ABS resin
Polyurethane coating

weight

approx. 165g

price (tax inc.)

¥1,210
gray

JTN-0110-GY / 4932982862122

navy

JTN-0110-NV / 4932982862139

orange

JTN-0110-OR / 4932982862146

yellow

JTN-0110-YL / 4932982862153
bowl bear SS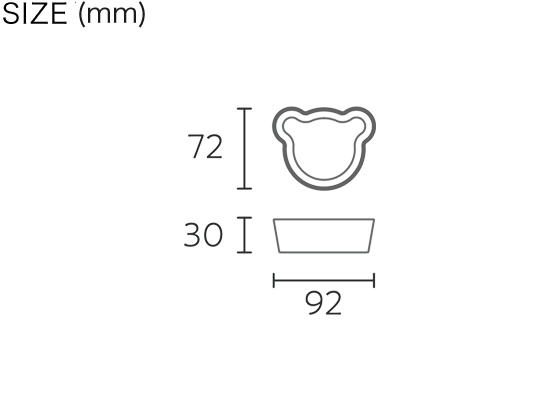 materials

Synthetic lacquerware


PET、 ABS resin
Polyurethane coating

weight

approx. 40g

price (tax inc.)

¥660
color ref.no / JAN
gray

JTN-0133-GY / 4932982165643

navy

JTN-0133-NV / 4932982165650

orange

JTN-0133-OR / 4932982165667

yellow

JTN-0133-YL / 4932982165674
bowl bear S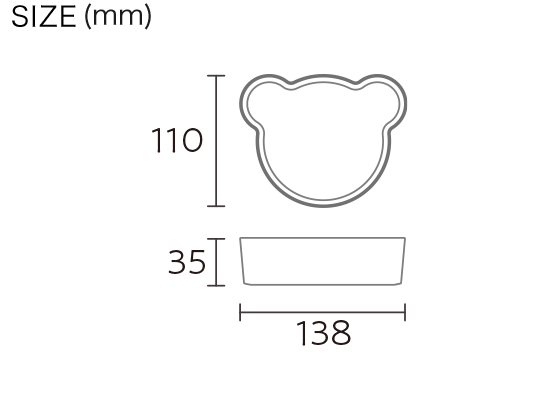 materials

Synthetic lacquerware


PET、 ABS resin
Polyurethane coating

weight

approx. 85g

price (tax inc.)

¥770
color ref.no / JAN
gray

JTN-0130-GY / 4932982862276

navy

JTN-0130-NV / 4932982862283

orange

JTN-0130-OR / 4932982862290

yellow

JTN-0130-YL / 4932982862306
bowl bear M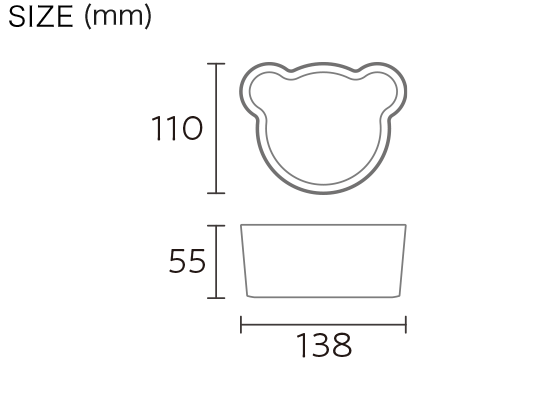 materials

Synthetic lacquerware


PET、 ABS resin
Polyurethane coating

weight

approx. 105g

price (tax inc.)

¥880
color ref.no / JAN
gray

JTN-0131-GY/ 4932982862320

navy

JTN-0131-NV/ 4932982862337

orange

JTN-0131-OR/ 4932982862344

yellow

JTN-0131-YL/ 4932982862351
mug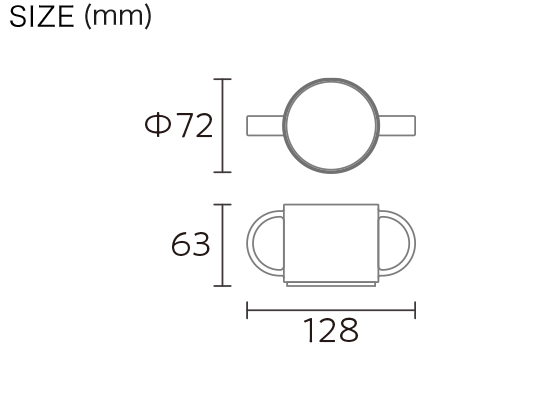 materials

Synthetic lacquerware


PET、 ABS resin
Polyurethane coating

weight

approx. 80g

price (tax inc.)

¥990
color ref.no / JAN
gray

JTN-0140-GY / 4932982862375

navy

JTN-0140-NV / 4932982862382

orange

JTN-0140-OR / 4932982862399

yellow

JTN-0140-YL / 4932982862405
gift box standard cutlery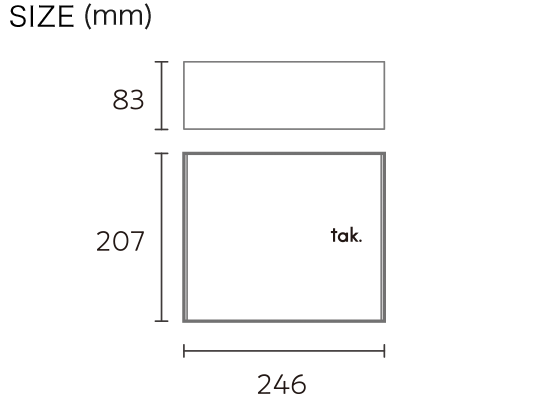 materials

Box


Cardboard


Synthetic lacquerware


Polyurethane coating

weight

approx. 610g

price (tax inc.)

¥5,170
gray

JTN-1001-GY / 4932982963034

navy

JTN-1001-NV / 4932982963041

orange

JTN-1001-OR / 4932982963058

yellow

JTN-1001-YL / 4932982963065
gift box bear cutlery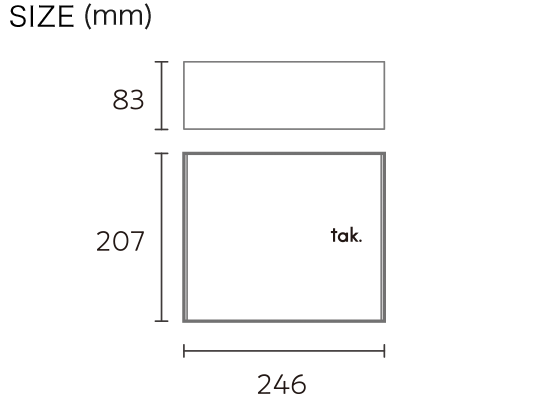 materials

Box


Cardboard


Synthetic lacquerware


Polyurethane coating

weight

approx. 655g

price (tax inc.)

¥5,500
gray

JTN-1011-GY / 4932982963072

navy

JTN-1011-NV / 4932982963089

orange

JTN-1011-OR / 4932982963096

yellow

JTN-1011-YL / 4932982963102
gift box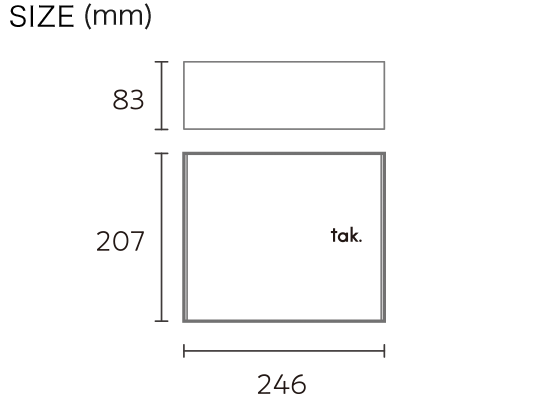 materials

Cardboard     

weight

approx. 202g

price (tax inc.)

¥330